BREEDING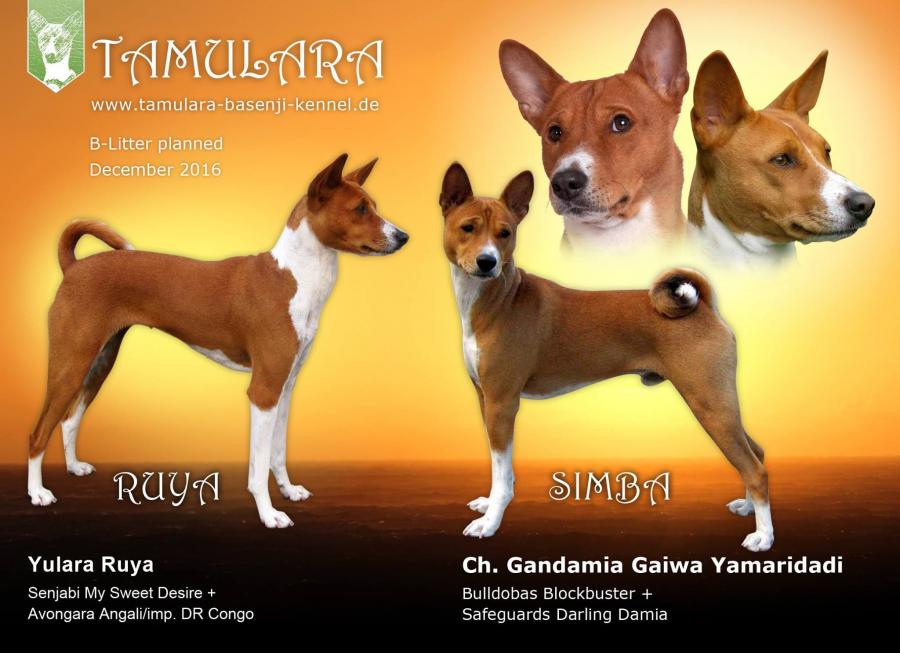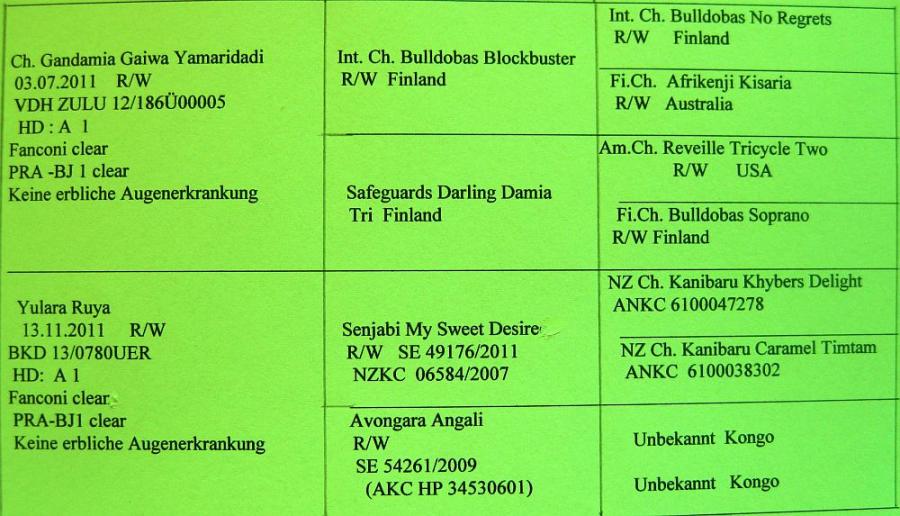 Puppies planned December 2016 (our B litter)
We are looking forward to a successful mating of Yulara Ruya and Gandamia Gaiwa Yamarida :
Both parents have excellent health results: HD A1, Fanconi clear/normal, PRA-BJ1 clear/normal, MPP free, Cataract free,
These positive genes shall be transferred to the next generation.
Ruya is a half native (half african) Basenji. Her mother Avongara Angali was picked up by Mia Löwber in DR Congo in 2008. Ruya is intelligent, obedient and good natured. She is still able to read the thoughts and intentions of humans as well as of most animals like her ancetors in the jungle. Ruya is a super lure courser with LC Cert. in Sweden and many track records in Germany .
Simba is a beautiful Basenji. He is kind, cool and strong. A good looking male with excellent
show results and friendly character. Simba has the same excellent health results as Ruya.
Red/white puppies are expected. Our B-Litter will be born in December 2016
-------------------------------------------------------------------------------------------------------------------------------------
----------------------------------------------------------------------------------------------------------------------------------------
Contact: